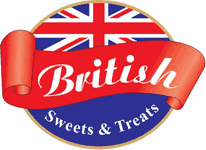 BRITISH SWEETS & TREATS is your British Food Store in Australia.
Order Online for delivery Australia-wide
Your shopping cart is empty!
Website Policy
Privacy Commitment
Under law, your rights to privacy are protected and British Sweets & Treats acknowledges and respects the trust you are placing in us when using our services.
Third Party
British Sweets & Treats will not disclose any information obtained from its customers to any third party without prior consent.
Customers' personal information is not sold, rented or made available to anyone or any organization outside British Sweets & Treats.  We do keep customer names and addresses on file but only for use within our company.
Promotional Material
We may send out newsletters or sales promotions to the addresses on our customer listings however if you do not wish to receive promotional material through our Newsletter or via email, please contact us, or click the unsubscribe button at the bottom of any of our newsletters.
Images
Product images used on this site are a representation of a product only and are not indicative of the product you may receive. 
Material on this website is for personal, non-commercial use only and should not be copied, emailed, reproduced or republished without British Sweets & Treats consent. 
Ingredients & Allergens
Owing to the large numbers of products listed on the website and the number of suppliers we use, we cannot guarantee that the products listed are free from traces of nuts, gelatine, whey powder, cocoa powder and certain "E" numbers.  If specific information is required relating to a product, please contact us and we will endeavour to assist.  
While every care has been taken to ensure the information provided is correct, products are continually updated and reformulated and nutrition and ingredients can sometimes change.  The product ingredients shown on this site, are provided as a guideline only to help you make your purchasing decision and although we will endeavour to keep the information updated, British Sweets & Treats accepts no liability for any incorrect information.  Where dietary information is important to you, for example. due to allergy or specific dietary requirements, customers should contact the relevant manufacturer directly before purchasing and always ensure that you read the label before consuming our products.  Important:  Never rely solely on the information provided here.
Out of Stock Products
We try to ensure a continuous supply of stock, however in the unlikely event of an item being out of stock, we will hold the order if a delivery is due within a few days and then ship the entire order.  If this is not the case, we will contact you for instructions as to how you would like us to proceed.  Quite often, similar products are in stock and you may wish to substitute for the missing item.
Hot Weather Delivery Policy
As British Chocolate has a very low melting point, we cannot guarantee that in extreme hot weather, the product will reach you in its optimal condition.  This is not a product defect and as such we are unable to replace products which have melted in transit.   We will however do everything we can, including the addition of extra packaging, to ensure that the chocolates you receive are in an unspoiled and undamaged state.  If we are aware of extreme weather conditions in certain areas, we will hold orders and we may not send chocolate out over weekends to avoid products being left in warehouses.  Please email if you wish your chocolate to be sent in an insulated bag similar to those sold in your local supermarket.  An additional charge of $2.50 will be added to your order.
Minimum Order - $30
We have a minimum order requirement of $30.00 excluding postage, which means that the products in your shopping basket will need to total $30.00 or more, and then the delivery costs will automatically be added at checkout.  Our online ordering system has been programmed to not accept orders under $30.00. 
GST (Goods & Services Tax - 10%)
GST may apply on some products shown on the website and if appropriate, GST is already included the prices displayed on the site.
Currency
All prices shown are in Australian Dollars.
Disclaimer

By using this site (www.britishsweets.com.au) you agree to the Terms & Conditions outlined on the website. If you do not agree to these Terms & Conditions, please do not use this site. Changes may be made to the Terms & Conditions at any time and without prior notice so review them regularly.

This site and these Terms & Conditions shall be interpreted in accordance with, and governed by, the laws of Australia. British Sweets & Treats does not accept any liability for any loss or damage that may directly or indirectly result from an error or omission in information provided on this site.
Please contact [email protected] should you have any questions regarding the Terms and Conditions.